Not long time ago we posted an article with illustrations of Vietnamese drivres, but we also think that pictures will be able to help you learn Vietnamese people better.
The photographer captured the carrier drivers in Hanoi carrying impressive loads on the back of their mopeds.
like couriers in the capital of Vietnam skillfully load huge loads on their mopeds before driving through a noisy city.

Drivers are very fascinated by John, because they carry everything from heaps of flowers to containers with fragile eggs.

"I've planned this series of photos for a very long time, so when I read that motorcycles are will be banned … I realized that I should fly in and finish this project as soon as possible," says Enoch.

Hanoi – became home to five million motorcycles, but by 2030 they should be banned to reduce pollution.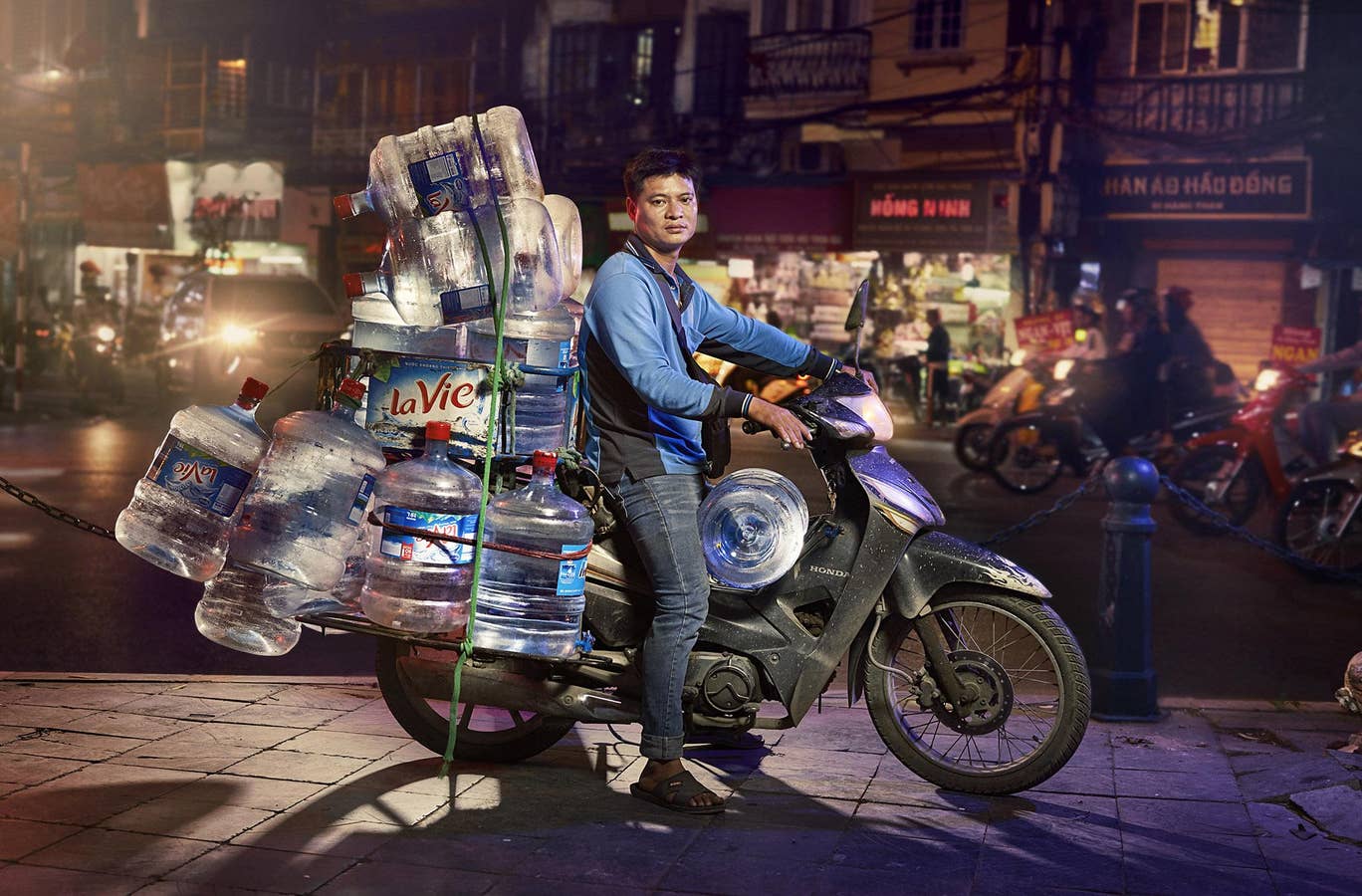 "All motorcyclists have the skill to understand what the load limits are for them, they all feel the bike like themselves, because most Vietnamese are driving from an early age. These motorcycles allow small businesses to work – it's hard to imagine how the city will look and feel without them. "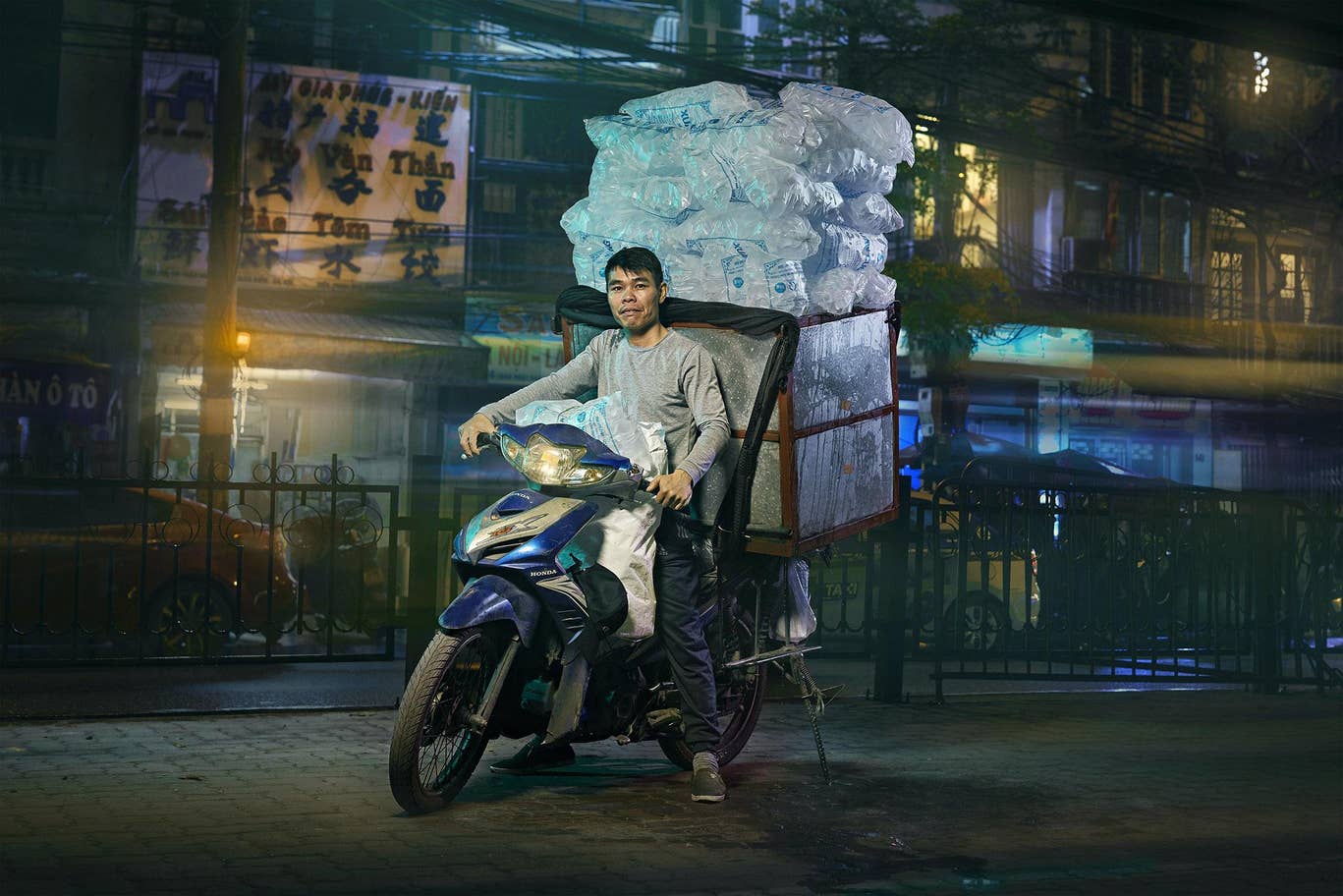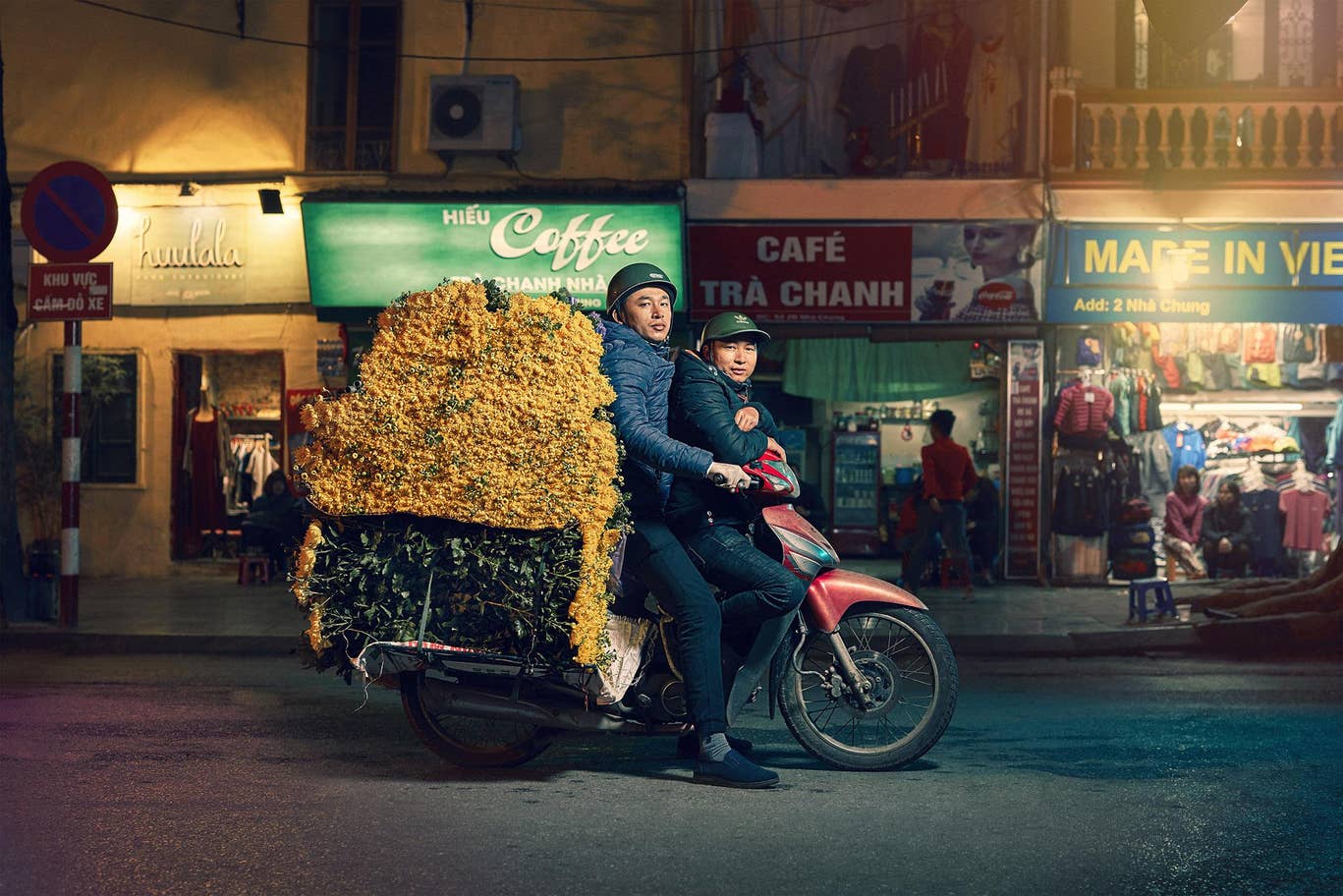 Pictures made by Jon Enoch